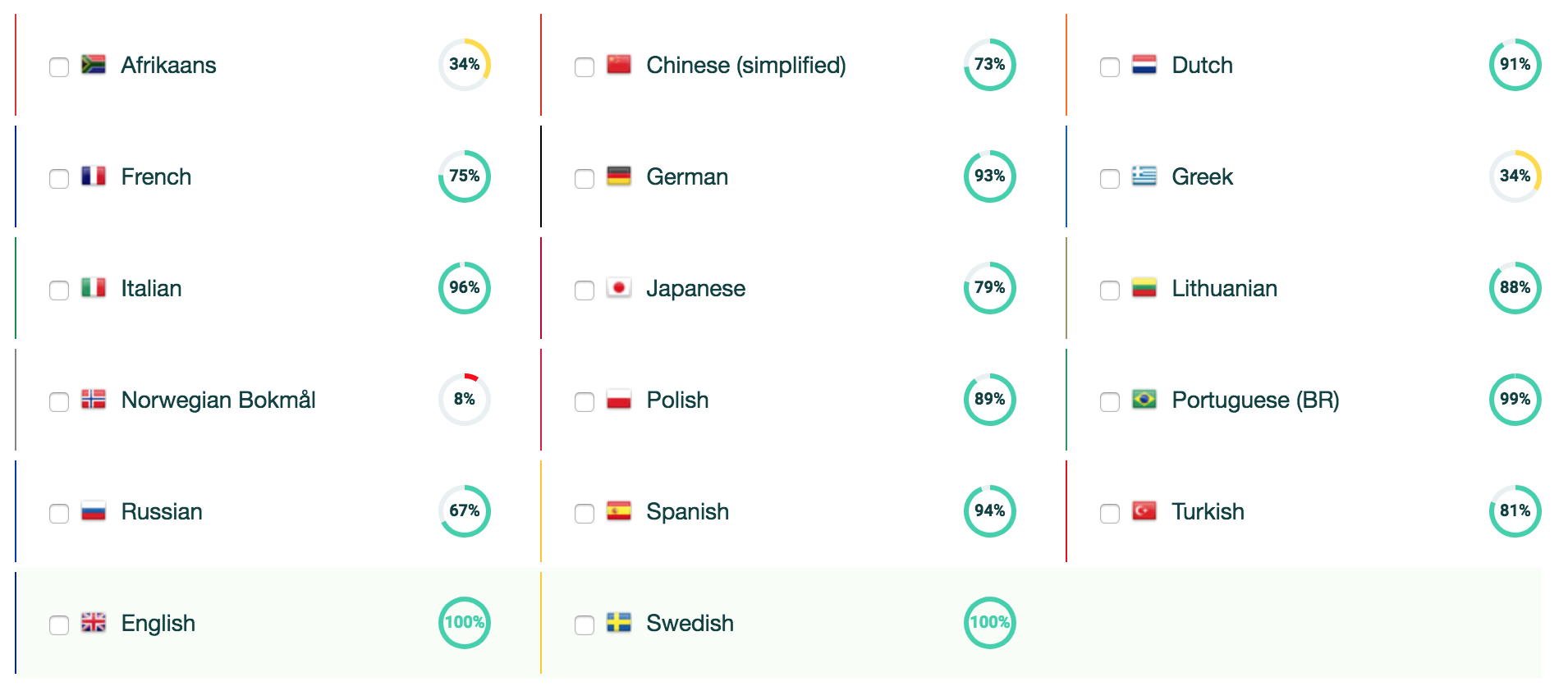 Languages
UGS has excellent support for many languages. In many cases the locale on your machine will properly detect your locale and apply the language automatically, but in some cases you'll need to change it in the preferences.
Platform
Open 'Preferences', the location of this button varies based on the Operating System. Once the Options window is open, select 'UGS', the 'Sender Options' and finally set your language. Click 'Apply' and restart UGS for changes to be applied.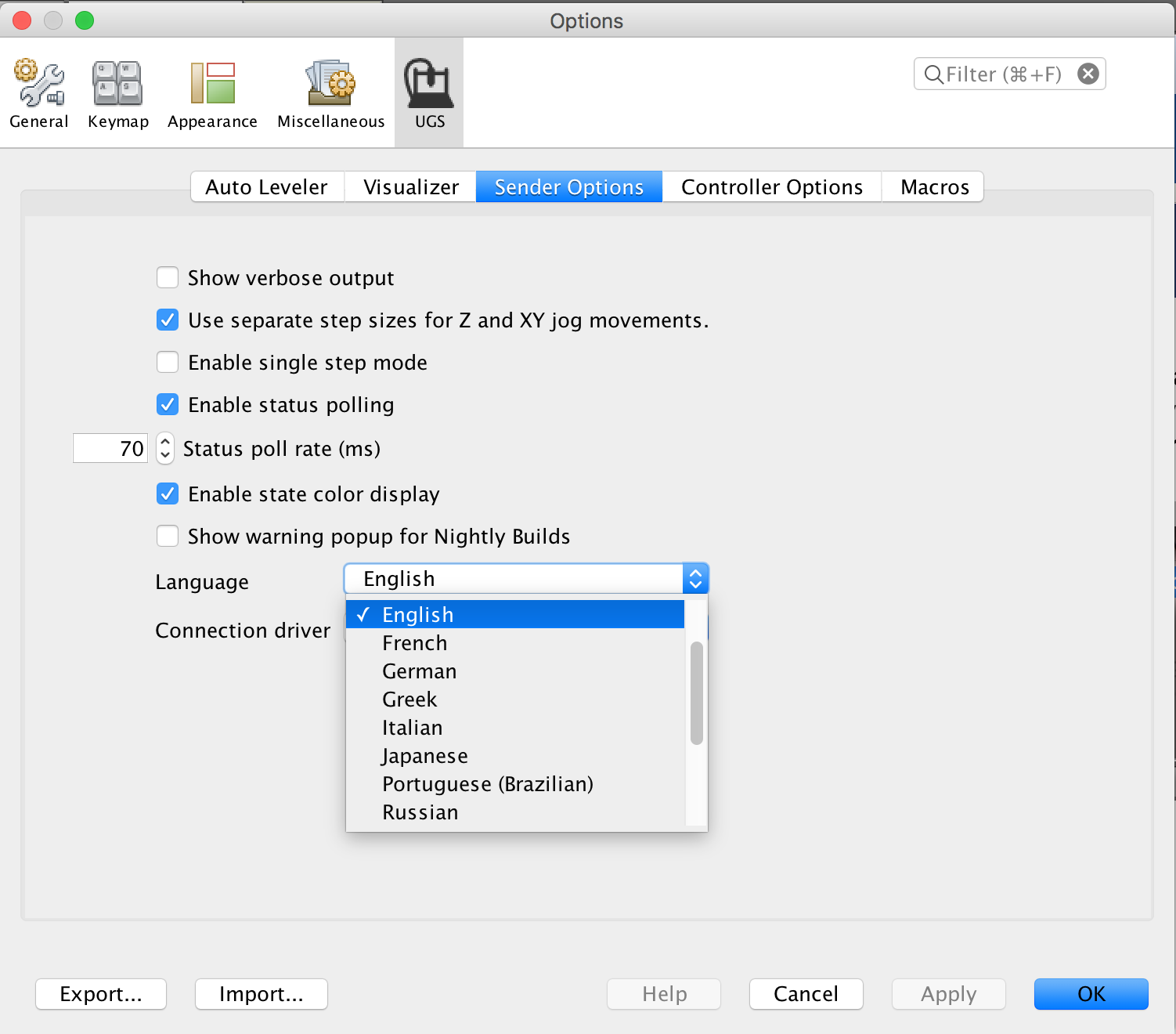 Classic
Open 'Sender Settings' in the Settings menu, and select your language. Restart for changes to be applied.